Keto Pecan Bundt Cake
A sugar-free cake worthy of your dessert table
Our pumpkin spiced pecan cake starts with almond flour, local cream, vegan butter, and monk fruit. This full-sized coffee cakes get it's lift from a lengthy mixing technique that includes stiff egg whites and well beaten yolks.
Fresh roasted pumpkin puree gives off big Thanksgiving pie vibes, and the roasted pecan streusel gives us layers of cinnamon and sugar notes. Finished with a lightly sweetened cream cheese glaze, and a dusting of cinnamon.
Each 9 inch bundt cake serves many! Made by hand, there are slight variations in the bundt cake shape, approximate weight is 2.5 pounds.
A few tips to enjoying your next box of sugar-free desserts from NotPie
❄️ Enjoy them cold. The fats and monk fruit land on your tongue better this way.
⏳ Freeze any desserts that won't be enjoyed within 7 days. They thaw beautifully in less than 30 minutes.
Keto-Friendly Desserts From NotPie Cakery
Our keto-friendly desserts are high in healthy fats, low in carbs. Featuring healthy fats that include grass-fed butter, avocado and coconut oils, and locally sourced organic eggs. A one-of-a-kind sugar-free, grain-free dessert made with real simple ingredients.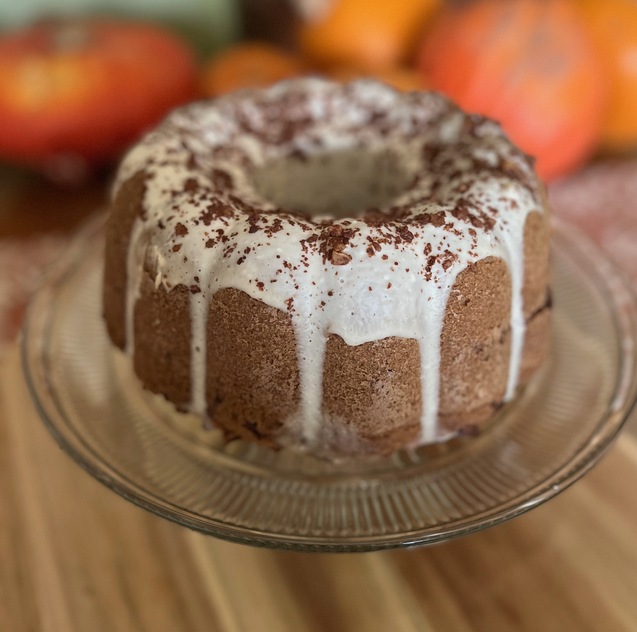 Available Flavors
$45.00 & free shipping
A sugar-free and grain-free cake worthy of a Thanksgiving dessert table. Topped with a cream cheese glaze