Vegan Desserts Du Jour
Now shipping in this month's Vegan subscription boxes
It always feels strange when most of the country is under snow and ice, and we are enjoying blue skies with warm afternoons and cool evenings. If I could bottle up the sweet smells of the approaching Spring on the Central Coast of California, I'd include it your subscription box.
Since that's not possible, we've created a rad springtime dessert that delivers the feelings of warmer days, backyard gatherings, and sitting around a fire with your favorite people.
February's vegan cake box includes a few out-of-this-world s'mores du jour.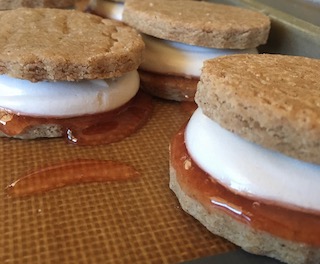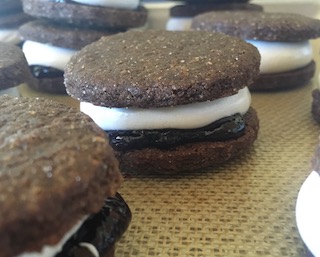 Molasses Blackberry S'more begins with a molasses sugar cookie, filled with blackberry jam and vegan vanilla marshmallow, enrobed in semi-sweet chocolate.
Watermelon Sugar Cookie S'more begins with a light blonde graham cookie, dolloped with a watermelon jam made by the fabulous Friend in Cheeses Jam Co, topped with vegan vanilla marshmallow, enrobed in semi-sweet chocolate. This one is a stunner.
Chocolate Strawberry Banana is built on a square dark cocoa cookie, filled with a fresh strawberry and banana mallow. Partially dipped in semi-sweet chocolate.
As a true du jour, these are only shipping in the vegan subscribers February box. When they are gone, they are really gone. But maybe another version will pop up around here soon!
Happy Spring!